Fregolota o Sbrisolona
written by: Valentina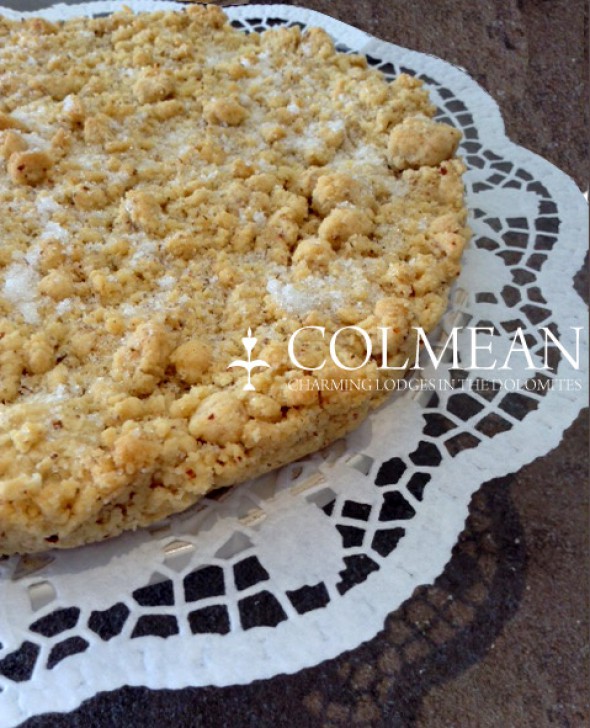 The Fregolota or Sbrisolona is a very simple cake, made with a butter short pastry. As a basic recipe, the Fregolota became popular in the Venetian tradition, and in particular in the Dolomites.
Ideal is a slice of Fregolota after skiing or for breakfast to start with energy your daily excursions in the mountains.

Ingredients:
- 150 gr butter
- 150 gr sugar
- 300 gr flour 00 type
- 1 pinch of sodium bicarbonate
- 1 egg yolk
- 70 gr minced almonds
- 1 tea spoon of Tyme Honey

Churn butter together with sugar. Add the egg yolk, the honey, the flour, bicarbonate and almonds, and knead rapidly obtaining an irregular lumpy pastry.
Put the pastry on a cake pan, and spread with sugar.
Bake at 160° for 20 mins, wait until it cools before cutting.

Colmean Charming Lodges
32020 Colmean, Canale D'Agordo - BL
(+39) 380 6511350
Follow us