Where you can taste the tradition
written by: Valentina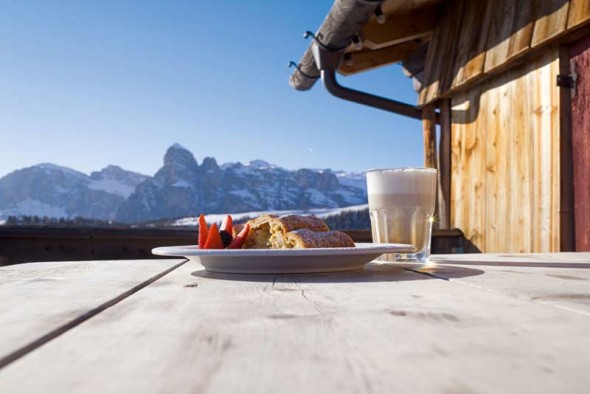 Well-Being
includes also the
gastronomic experience
, which brings ahead a
centenary tradition
.
Basic dishes, based on local production as ricotta cheese, butter and stale bread, in the past were the basic ingredients for peasant but nutritious dishes.
You can try the
product
and
recipes of the Dolomites
in the following restaurants of prepare them yourselves trying the
Dolomites Recipes session here
.
Some suggestions on Restaurants near to
Colmean
:
in 0 minutes:
Osteria COLMEAN
Location: COLMEAN
Typical local dishes, traditional food in a familiar ambience.
In 10 minutes:
ALLE CODOLE Restaurant
Location: CANALE D'AGORDO
The cuisine maintains a strong
connection with the Dolomites tradition
: Ricotta cheese Ravioli, roe deer and deer meat, are some of the specialities you can taste here.
It's worth visiting Canale D'Agordo, place of birth of Pope Luciani.
In 30 minutes:
FLORA ALPINA Mountain Restaurant
Val Fredda – San Pellegrino
Positioned on Val Fredda, at San Pellegrino, the Restaurant i salso a good starting point for daily excursions and in winter for dinner.
Tel 0039 0437 599150
Web site




Colmean Charming Lodges
32020 Colmean, Canale D'Agordo - BL
(+39) 380 6511350
Follow us